Xbee expansion board V03 compatible with Bluetooh Bee module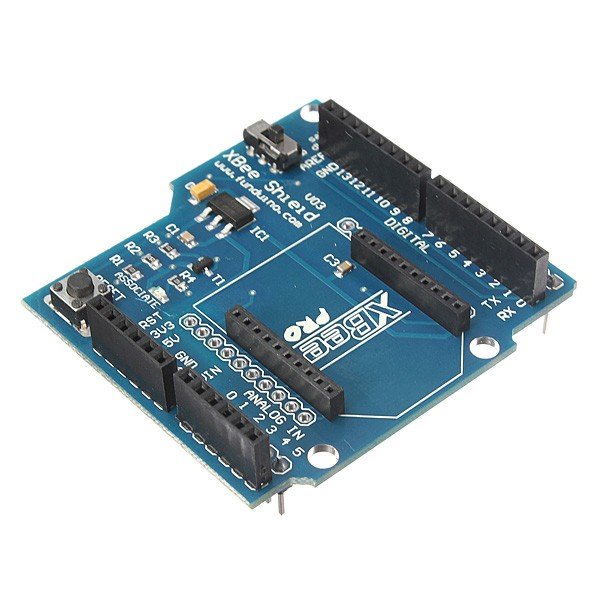 Features:
This shield V03 can achieve a simple two crunodal ZigBee network, achieve wireless communication between Arduino, and allows the Arduino to wireless communicate over a modified ZigBee protocol using the popular XBee module.
It is a fully Assembled shield without the XBee module.
It works with all XBee modules including the Series 1 and Series 2.5, standard and Pro versions.
Stackable design for easy plug into ARDUINO development board.
Coupled with Arduino Bluetooth Bee Bluetooth module, and between other Bluetooth devices can communicate wirelessly.
Coupled with xbee module can communicate between two or more sets of Arduino, or the communication between Arduino and PC.